About Us
Bates Precast Concrete Inc. are proud members of the:
American Concrete Pipe Association (ACPA)

National Precast Concrete Association (NPCA)

Valdosta-Lowndes County 

Chamber of Commerce

Georgia Drug Free Work Place
With over 30 years of precasting concrete experience, Bates Precast Concrete Inc., takes pride in having a 6.4 acre facility with 10,000 sq ft of that being a manufacturing area to provide our customers with the highest quality of services. Not only do we have the space for the job, but we have all of the equipment needed for hauling in our raw materials, making our own design of concrete mix, customizing endless designs of precast items, and even delivering our own products. Have a special project or short deadline? Don't worry,  with us eliminating the middle man by having all of the form building equipment we are able to accommodate our customers needs at the lowest prices compared to our competition. Our highly experienced and trained employees strive to produce the best products at the best prices, while providing insight to project every step of the way. Our manufacturing precast plant also has an in-house maintenance shop with personnel licensed to conduct DOT inspections.  In other words, they perform strength and crush tests  on our concrete regularly to ensure its durability.
CEO Sharie Bates Elliott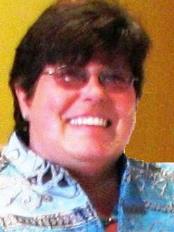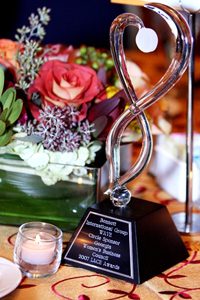 LACE Trail Blazer Award 2010
Ladies Achieving Continuous Excellence - from The Greater Women's Business Council
Certifications: 
DUNS number certified
CAGE code certified
Certified with ..SBA, WBA, DBE, GA DOT, VSEB, WOSB
NAICS 327390, 423320, 423990, 424950, 425120
Federal Supply Codes 2230, 2250, 4540, 4630, 4710, 5660, 5680,    6150, 6210, 9390, 9930
GDOT DBE IN GEORGIA, ALABAMA, FLORIDA, NORTH AND SOUTH CAROLINA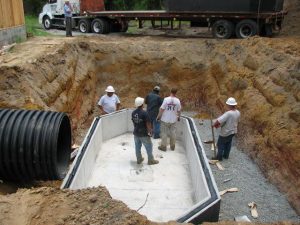 Bates Precast Concrete Inc. is an equal opportunity employer
Daniel Bates
Transportation and Maintenance
DOT Quality Control
Graham Elliott
Health and Safety Manager
Kayla Farmer
Office Manager
In 2017, The Precast Show awarded Bates Precast Concrete Inc a platinum NPCA Excellence in Safety Award for having the highest level in safety achievement. This outstanding award represents Bates Precast Concrete's commitment to making safety their number one priority. Achieving this honor means that Bates has had zero reports to OSHA on any injuries and illnesses at their facility. The Precast Show is a part of the NPCA (National Precast Association). The Safety Awards programs are used to assist the Safety, Health, and Environmental Committee  in creating educational programs and providing resources to help improve safety in precast plants. Click here for more info!
Very little goes to waste at Bates Precast. The company's extensive recycling measures include capturing and filtering their mixer truck washout water. The filtered water is recycled to dampen aggregate used in production. The washout is sold to contractors as driveway fill. Test cylinders and damaged concrete are also sold to contractors for fill. In addition, Bates has instituted extensive recycling of tires, cardboard and wooden pallets that has paid off in a safer yard. Thanks to the recycling efforts, costs for water, electricity, waste production and garbage removal have all decreased. With less clutter around the plant, safety has improved as well. The plant has logged more than 1,000 days without a recordable incident. Click here for more info!